Overview
When you order this service CMS Sales will coordinate getting you the necessary agreements and engaged for implementation with the virtual strongbox team. This typically takes a couple weeks to get started and implementation usually is complete within 30 days. Just select the desired messages you want your members to receive below. If you're unsure or have questions indicate that as well and someone from Virtual Strongbox will be in contact to consult with you. You will need to complete an API agreement that allows Virtual Strongbox to access your member's email addresses inside of CU*BASE and work with the Virtual Strongbox team to customize your messages and the timing of them if you opted for the additional educational emails. If you aren't currently utilizing Virtual Strongbox, be sure to sign up for that too here in the store.
Free messages to assist with driving member utilization and adoption to eliminate paper receipts!
Transaction Message – A document was placed in the member's Strongbox.
For those sending receipts or forms to your member's Virtual StrongBox, the member will receive a plain text email message indicating there is a document waiting. This message encourages members to experience the benefits of the free storage options you are providing. Example message: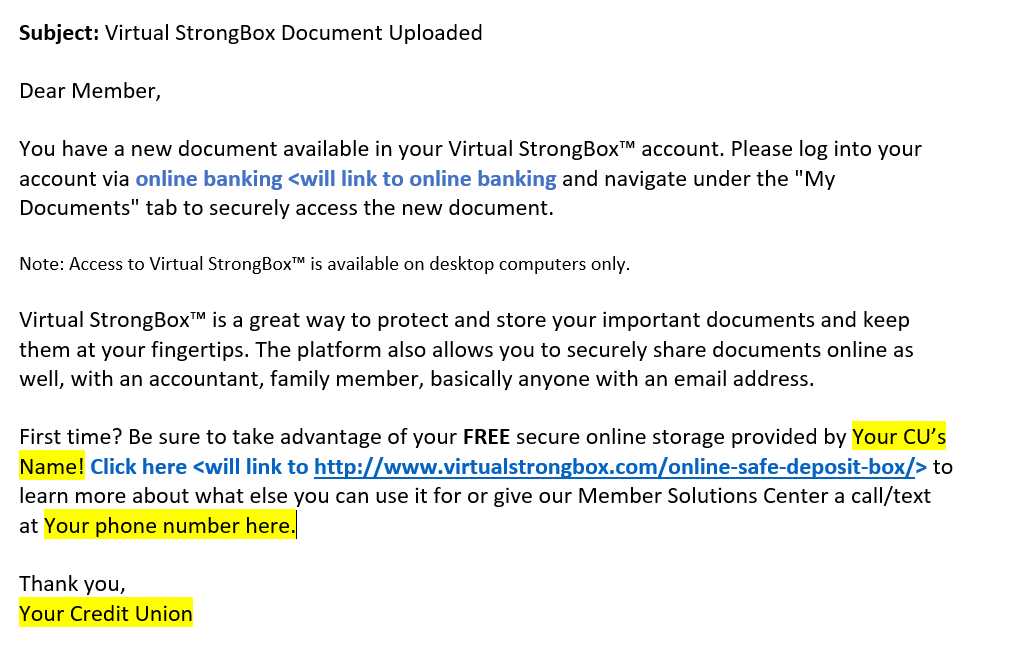 Pending Registration Message – Member has a document waiting but hasn't enabled their Strongbox yet.
If the member has not activated their Virtual StrongBox, they will get a one-time friendly reminder to login and experience the benefits of utilizing this valuable service.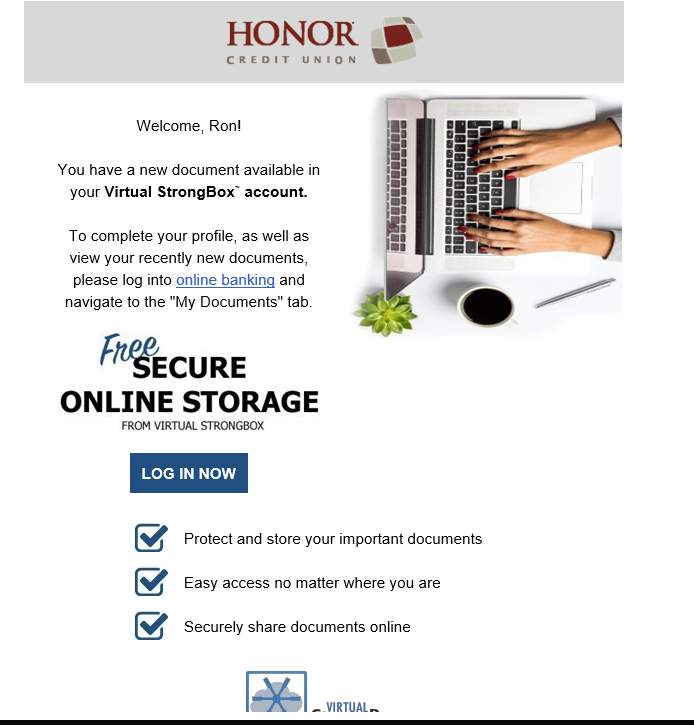 *Be sure to ask Virtual StrongBox about your personal branding options for Transactional and Pending Registration member communications.