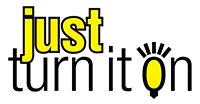 Simpler than flipping a switch
Offer More
The group of products and services we offer in our Just Turn It On program, are those that we feel are on every credit union's someday list.
Why wait for someday, when you can offer these products to your members today?
I WANT TO OFFER MORE
Let Us Handle It
We know that sometimes the hardest part of offering new services to your members is getting through the checklist and making sure you get the proper approvals.
Let us do the leg work! We will get the approvals, set-up the product, and train your staff.
LEARN MORE
Make It Happen
Why take on the work if you don't have to? Our Just Turn It On services allow you to continue to serve your members, while we set up and launch your new products.
So, while we are working hard to make your vision happen, your members can continue to receive great service, uninterrupted.
BUILD MY VISION
Service Spotlight

A Team of Experienced Lending Professionals Driving Success to You.
Lender*VP provides a suite of services to credit union owners;
from lending management support to operational services, collection support and mortgages.
Their many years of on-the-street lending experience coupled with in-depth knowledge of CU*BASE tools,
make them a team you want in your corner.
Featured Products & Services
---